Accessories/Services
Our company is also involved in supplying top-notch accessories to ensure improved functioning and satisfactory performance of every HVAC equipment set in all situations. It is our responsibility to guarantee that you do not face any problem with these rental machines while availing them on a temporary basis. For this reason, we regularly check the working of the various spare parts of these machines and once noticing any problem we replace it instantly. Our engineers always focus on utilizing best-quality raw materials to ensure greater lifespan and longevity. We provide many valuable services that include delivering these machines within fixed time period and to help you in installing them in an appropriate corner of your workhouse. Our sales staffs always help you in choosing the right products and offer valuable suggestions on using the appropriate HVAC system without any charge. For your convenience, they also forward advance quotes immediately.
Our generators play a big role to keep each rental HVAC device active for a long period of time. These generators can easily compensate the absence of adequate electricity facility inside your office complex and help you to obtain customize from different rental devices. Our engineers always upgrade the components of these generators to make them fit to deliver stable performance under all situations. These generators can greatly reduce your electricity expenditure and allow you to focus on other aspects of infrastructure development. Our sales professionals will help you in selecting the equipment to ensure smooth functioning of the air conditioner, air handler, dehumidifier and other HVAC machines in all environments. We always emphasize on supplying such machines within specific time period. It is our responsibility to guarantee your maximum satisfaction at a fair rental price. These generators do not affect the environment and health conditions of your workers at all.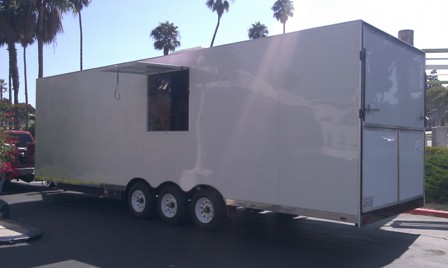 We have earned the recognition as a prominent supplier of mobile kitchen facility in different parts of USA. Our company has the required expertise and infrastructure to manufacture mobile kitchens of highest standards. Such kitchens can easily meet all your specific requirements at a fair rental price. Our engineers always concentrate on intricate details to provide you the best HVAC solution in the market. These mobile kitchens are bundled with items like concession window, exhaust fan, freezer, and others. Our sales staffs will help you in selecting the right products depending on your budget condition and number of employees. We bear the complete responsibility to deliver these temporary kitchens within fixed time. Our mobile kitchens are available in different ranges to increase your purchasing options. Such kitchens are quite easy to maintain without incurring additional expenditures. These kitchens can be easily shifted from one place to another very smoothly.



Our rental HVAC devices offer useful assistance to the permit expedites professionals while devising plans for any construction project. Our company is actively engaged with many permit expedite agencies and help them in choosing the right appropriate rental equipment that can deliver top-notch indoor climate control solution of highest standards. It is our responsibility to ensure that your permit expedite plans can easily draw the admiration of the clients. Our advanced devices will enable you to draft a realistic blueprint to ensure the quality and freshness of a newly constructed building. Our sales staffs will help you in choosing the appropriate HVAC machines which you can include in the construction project planning to seek the approval of the clients. They will also assist you in the planning of installing a cost-effective HVAC system to any construction related project. For more information, you can visit our official website anytime.
Our rental HVAC machines help professionals, who are involved in the design and build business, to obtain a fresh and quality indoor environment in all situations. We are gaining widespread response in different parts of USA as a reliable provider of one-top indoor climate control solutions in the industry. Our rental air conditioners, refrigeration containers, water chillers, air scrubbers, and other devices help you to concentrate on various creative tasks, concepts, and ideas without any kind of concern. Our support staffs will help you to install the appropriate rental devices in any corner of your establishments. All our devices are made of genuine components to deliver the unbeatable performance of highest quality even in harsh environment. Our rental charge is very flexible and it is our responsibility to forward the quotes once receiving your requests. Our staffs shall deliver these machines within fixed period of time without delay.