Heating
Mold manufacturing factories often require quality heating equipment to completely evaporate moisture and water vapor from the indoor air. Our company is involved in supplying top-notch industrial heating devices to address distinct requirements of clients very easily. We always focus on designing the latest HVAC equipment that can deliver customize satisfaction in all conditions. Our specialized group of engineers always observes stringent quality-control supervision in each stage of production to earn the trust and confidence of clients towards these products. Our industrial heaters can be easily operated to regulate the temperature level of the internal environment of your worksite. Similarly, our blowers can take care of all your requirements through regulating the temperature of the indoor air during heavy and moderate processing activities. Our blowers can easily remove dust layer and re-direct the flow of harmful gases towards the outlet of your factory chimney. We regularly maintain these devices with utmost sincerity. We also strive to upgrade the performance of all these equipment sets to easily keep pace with the rapid improvement in technology. Our sales staffs will help you in selecting the appropriate HVAC equipment so as to help you in gaining the top-notch heating solution without affecting the health of your workers. Our rental charge is very reasonable and we never impose any hidden charge on the customers. It is our responsibility to supply these heating machines within fixed period of time and to install them in an appropriate corner of your worksite. To know more, visit our website anytime.
Do not rush through the company here process.
Our company is specialized in providing one-stop indoor climate control solution to every industrial household of USA. Our rental devices are bundled with distinct features and specs to help you in achieving specific purposes like cleaning, restoration, safe storage, and other activities in a controlled environment. We always procure best-quality raw materials to increase the longevity and durability of all these temporary climate control devices in all conditions. Our staffs ensure timely delivery of these products and help you to install them in an appropriate corner of your work premises. All our machines are fully in line with the latest international standards to offer you customize service satisfaction of highest grade. You can consult with our support staffs regarding the installation of a stable HVAC system inside factories and other official establishments. These devices can easily function even in the absence of electricity with the support of a stable generator.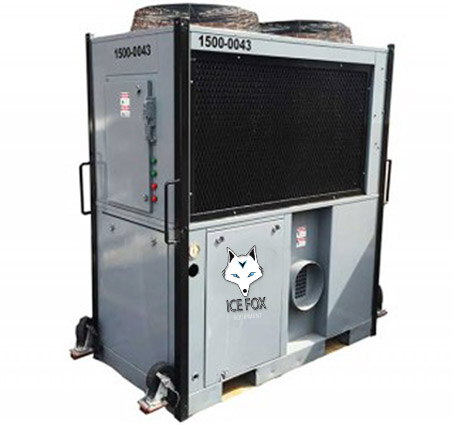 Indirect-Fired Temporary Heaters
Our company has earned the tag of a reliable supplier of top-notch HVAC devices. It is our responsibility to provide you the best indoor climate control solution in the market. All our indirect fired temporary heaters are in line with the prescribed international criteria. Such heating machines play a crucial role in the removal of moisture, water vapor, and other airborne particles to ensure the flow of clean air inside your work premises. Such devices never emit harmful carbon dioxide gas and thereby protect the health of your workers to a great extent. It is our responsibility to help you in choosing the appropriate heating machine depending on the size of your processing chamber of your factory and warehouse. Our sales team is always ready to provide timely response to all your needs on a priority basis. For more information, you can visit our official website.

Ice Fox Air-Conditioning Refrigeration Rental with its headquarters in Austin, Texas and having over 150 satellite offices throughout the country is one of the vanguard providers of HVAC rental systems. Of all the myriad equipment we supply on suitable rental terms & conditions, electric heaters happen to be an integral component of our supplies. We take pride in informing that we perpetually maintain a good stock of electric heaters in ready-to- supply state or condition. Nevertheless, we don't want to take any chances when it comes to delivering the rental equipment. Hence, we make it a point to crosscheck the fitness and operability of the rental piece to ensure that the same functions smoothly under all conditions. The electric heaters that we supply are extremely hardy rendering them capable of performing efficiently in all climatic conditions. On the other hand, the heaters are highly energy-efficient as well as eco-friendly which makes these extremely popular with our corporate clients.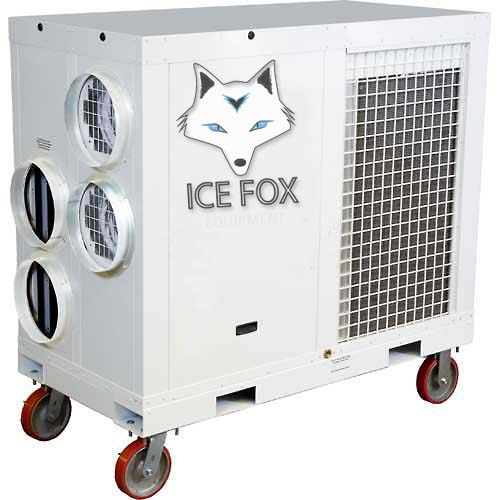 Ice Fox Mobile Rental Refrigeration Co is a well-known rental agency in US offering high-quality HVAC rental bits and pieces to institutional and individual customers all through the country. We've been remarkably successful in upholding our goodwill when it comes to supplying a wide range of heating, ventilation, air-conditioning, dehumidifying, and air purification equipment. We not only offer well-maintained and efficient HVAC systems on rent but we provide the same at highly competitive rates that can be matched by only a few of our competitors. We've extensive experience in supplying blowers that are classified under the category of 'dehumidification, ventilation, and air purification equipment'. Our blowers are in high demand in jobsites and workspaces where the quality of indoor has to be improved, high RH levels has to be reduced and regulated, and the air distributed evenly throughout the area. These blowers are perfect for drying damp carpets, rugs, upholstery, cement or wooden floors as well as for optimal air circulation during peak summer season.